Having a proven framework for IT process and controls is essential to properly protect your company data from cyber criminals. Every company large and small is now at high risk to Ransomware and that is why properly protecting your data is critical to maintain operations. While you cannot 100% protect your company from Ransomware your goal should be to significantly reduce your risk.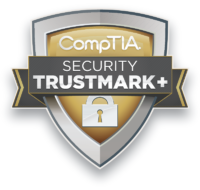 PolarStar Protect + Cyber Security helps reduce your risk to Ransomware by focusing on four key elements:
Protect the environment
Actively scanning the network 24/7/365 looking for threats
Employee awareness & education
Business continuity in case an attack is successful.
Call Polar Systems today and find out about how you can start protecting your business from cyber criminals! 503-775-4410
Why Polar Systems for your Cyber Security needs? See our Security Trustmark+ announcement
So tell me more…
You start by protecting the environment's hardware. An industry standard tier 1 managed firewall and managed anti-virus is essential and a great start. Next AntiSPAM with URL filtering and DNS protection round out your environment by protecting end users from accidentally going to suspicious sites or clicking on a potentially harmful link in email.
This is where most organizations stop.
Real-time awareness to your network is more critical than ever. Cyber criminals are looking for a small window to enter your network, and sometimes hide for days/weeks/months before making its move. This is why having security experts with real-time threat intelligence having eyes your network 24/7/365 is so critical to preventing Ransomware. With a 100% US Based Security Operations Center on your side, you can have the peace-of-mind that someone is looking out for you.
Now that your perimeter is protected and someone is watching your network, it is time to protect the biggest vulnerability of all, the human factor. With User Awareness Training you can keep your employees on alert by creating campaigns to detect harmful behavior. When a behavior is detected employees then are assigned training associated with that behavior and how to prevent it in the future.
Finally, while you have significantly reduced your risk to Ransomware, you are still not 100% immune. This is where managed backup comes in.   If you are infected with Ransomware, the FBI endorses companies not pay the ransom and recover from backup.  Managed Backup and disaster recovery protects you by checking daily backup jobs, doing monthly restore tests, and cloud restoration, if needed.   These elements combined, provide you the peace-of-mind and if all else fails, you can recover when needed most.